Shanghai Disney Resort Celebrates Autumn with Exciting New Offers and Experiences for Guests to Enjoy throughout the Golden Season!
秋季是体验度假区神奇和魔法的最佳季节之一!这一时节天气凉爽、节庆繁多,还有多重限时特别优惠和超值的年卡,到访的游客可以获得更好的游园体验,充分领略秋韵笼罩下迪士尼的无限魅力。无论是首次到访还是再次光临,秋季都无疑是游玩上海迪士尼度假区的黄金季节。游客们无需担心等候时间长,在秋季游园,排队时间缩短,游客满意度更高!抓紧黄金秋季,快来一探上海迪士尼度假区的丰富体验吧。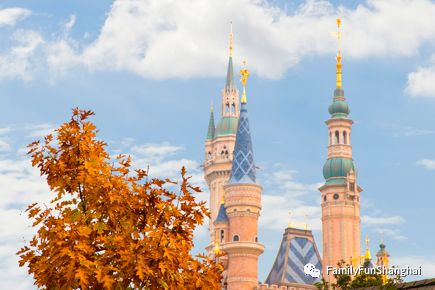 A season of Chinese and international festivities and celebrations, with comfortable cool weather, special offers and the incredible value of an Annual Pass, this is truly a magical time to rediscover Shanghai Disney Resort, or explore the resort for the very first time. Worried about the crowds? Here's another secret – autumn offers lower wait times and higher guest satisfaction! Here are just some of the incredible experiences waiting for you.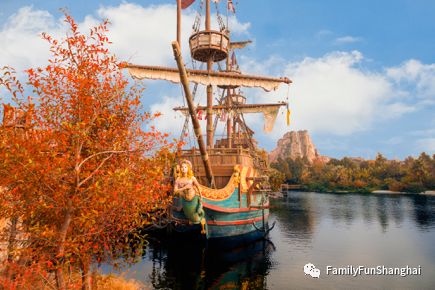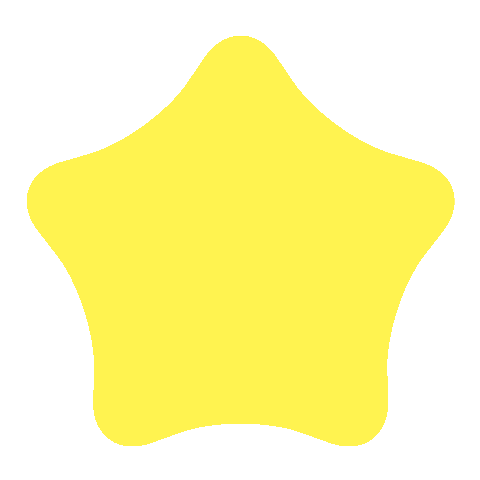 September is Duffy Month! "Duffy's Heartfelt Moments" Bring Cute and Cuddly Surprises 
9月是"达菲主题月"!"达菲暖暖时光"为所有游客带来萌趣惊喜
Following the maiden flight of the Duffy·Friendship Express, guests are invited to indulge in all things Duffy with the resort's first-ever "Duffy's Heartfelt Moments" celebration from September 2 – 30. The special month features a new Duffy and Friends-themed morning performance, decorations, a new Rainy Day merchandise collection and a variety of Duffy-themed food and beverage offerings at various locations around Shanghai Disney Resort. With special dining options including afternoon tea at Mickey & Pals Market Café in Shanghai Disneyland, and Lumière's Kitchen Duffy Weekend Brunch and StellaLou Afternoon Tea at Ballet Café in Shanghai Disneyland Hotel, there's something cute for the whole family this September.
Wicked Fun Disney Surprises Coming this October 
10月,迪士尼惊喜魔幻降临!
Celebrate the most haunted of holidays at Shanghai Disneyland this October with resort-wide decorations, a myriad of character pumpkins and a special Villain's Cavalcade led by Donald Duck beginning October 2. Guests are also invited to the resort's first-ever late night Halloween party on October 31, featuring a new fireworks show to conclude the spooky day.
Throughout October, guests are invited to don their spookiest costumes and delight at "Donald's Halloween Treat Cavalcade" featuring Donald and Daisy in their Halloween costumes.  They lead the way along the parade route for this frightfully fun celebration with Disney Villains, over 50 dancers and of course their pals Mickey and the gang.  Guests will also be able to celebrate the return of the hugely popular "Coco"-themed area in Adventure Isle and the return of Jack Skellington and Sally from "Tim Burton's The Nightmare Before Christmas" at the "This Is Halloween" Dance Party in Tomorrowland. A selection of trick or treat locations will also be popping up around Shanghai Disney Resort, where guests can immerse themselves in the wicked Halloween tradition of tantalizing tricks and tasty treats. On Halloween Night, party zones will appear across Shanghai Disneyland, featuring DJs, Disney characters and live musicians, and the night will conclude with the "Halloween Villains Firework Show" featuring music, projections, fire and plenty of fireworks!
An exclusive range of special Halloween-themed food and beverages will be sold at a variety of locations throughout the park to keep guests energized for a full-day of fun, while new Halloween Mickey and Pals and Duffy and Friends merchandise collections will act as the perfect souvenir to help guests remember their magical visit to Shanghai Disneyland.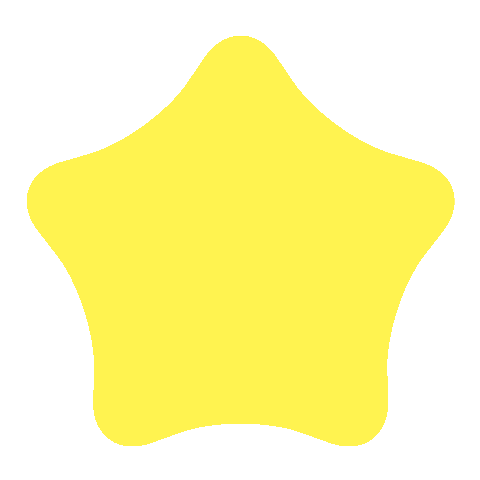 A Season of Celebrations at Shanghai Disney Resort
来上海迪士尼度假区欢庆各个时刻
This autumn, Shanghai Disney Resort is welcoming guests to come and celebrate a mix of domestic and international festivals and holidays including Mid-Autumn, National Day, and Thanksgiving with Mickey and his pals. With special food and beverage offerings, including a Mid-Autumn special offer at Wandering Moon Restaurant, buffets at Lumière's Kitchen and Sunnyside Café featuring seasonal Hairy Crab dishes, and a Thanksgiving Feast fit for a king and queen at the Royal Banquet Hall, be sure to pick up an Annual Pass to enjoy repeat visits and special offers this autumn!
Time for Great Events throughout Shanghai
尽享城中精彩秋日活动
While on October 19 – 20, be sure to dress up as your favorite Disney character and run, walk or jog around Shanghai Disney Resort with your friends and family as part of the 2019 Autumn Disney Inspiration Run.
Enjoy the Many Special Ticket Offers This Autumn Annual Pass
多重门票优惠,畅享黄金秋季
With all this and more going on this autumn, make sure to enjoy everything and save big with discounts on merchandise, hotel stays, and food and beverage items with the Shanghai Disneyland Annual Pass. Available for a whole year of fun, the Annual Pass also grants access to exclusive Annual Pass Days throughout the year, including an upcoming event this November. Annual Pass holders can also experience this exciting autumn season with friends and family thanks to the Annual Pass referral program. When they refer a friend to successfully purchase an Annual Pass, each Pass holder will receive a gift of a merchandise cash coupon worth RMB 100!
Guests can also make use of the Play and Dine ticket package from September 6 – 30, which includes a one day dated ticket and an RMB 85 meal coupon, which can be redeemed at a variety of locations throughout the park! 
Halloween Afternoon Ticket
万圣趴下午场票
From September 30th – November 3rd, guests may purchase a Halloween Afternoon ticket, which is valid for entry to Shanghai Disneyland from 16:00 on any pre-selected date from October 5 – November 3, with the exception of October 31st. On Halloween, Shanghai Disney Resort will hold its first Halloween Party with extended park hours and enhanced in-park offerings to celebrate a Halloween night with guests who purchase a special ticket. 
New Age-based Child Ticket 
全新儿童票定义标准
This autumn, Shanghai Disney Resort is implementing new ticketing criteria for children. Starting on October 8, 2019, a discount of approximately 25% will be provided to guests meeting the criteria on the day of their visit. Children aged between 3 and 11 years old (both inclusive), or with a height above one meter and up to 1.4 meters on the day of their visit will be eligible for the special pricing. A valid original government ID with a photo and the date of birth of the child may be required at the entrance to the park. The discount policy for senior guests and guests with disabilities remains unchanged. Also beginning October 8, 2019, guests aged 11 and under will be able to enjoy the child benefits available at the resort's two themed hotels – Shanghai Disneyland Hotel and Toy Story Hotel as well as kids' meals at the resort's restaurants. Guests can refer to the resort's official website for more information.